Each figurine or statue from Flossie's is a self-contained piece of art, nostalgia or holiday cheer. Or, all three!
But, if you care to add your own style with some arts and crafts items, you can unlock extra potential and get something truly special to decorate your home.
The example above contains two pieces from the Peanuts Village line by Enesco. One piece features a scene from the 1966 classic television special It's The Great Pumpkin, Charlie Brown with Lucy dressed as a witch and Charlie Brown in his troubled ghost costume. Beside is a 5.5-inch high lighted haunted house piece from the same collection.
Of course, you don't need to use these exact figurines. You choose your own. Our only suggestion is that you choose statues from the same series like Peanuts by Jim Shore. Every figurine in this collection features the same wood-carved look and decorative folkart touches. Or choose another line. It's all about what YOU like.
Simply placing two or more statues together makes this display more interesting. But by adding some carefully chosen items from the farmer's market and a craft store like Michaels and you're really ready to impress everyone who visits.
In this example, these Peanuts pieces are placed on a couple of faux tree pedestals. It's okay to vary their heights; perhaps even preferable as the different levels add more visual interest. There are many items which could be used as decorative risers like these slices of wood, so don't worry if you can't find an exact match. It will look great as long as what you use can act as a decorative base and does so at varying heights.
Also from the craft store are these little crafted Halloween trees that seemed scaled just right to the figurines. See what you can find at the store or online. There are no limits to the possibilities.
Finally, what really makes this display stand out are the introduction of the mini pumpkins. Vary their size and, if possible, their color. Mother Nature is, after all, the best designer!
If you're okay with leaving food out, a sprinkle of Halloween candy here and there could add some sweet final touches. But be careful not to overdo it. Too many details and your display could be come visually noisy.
A nice way to get people to interact with and appreciate your hard work is to instead place the candy in a neutral glass bowl and incorporate it into the display. That way every trip to the treats takes everyone to see and admire your hard work!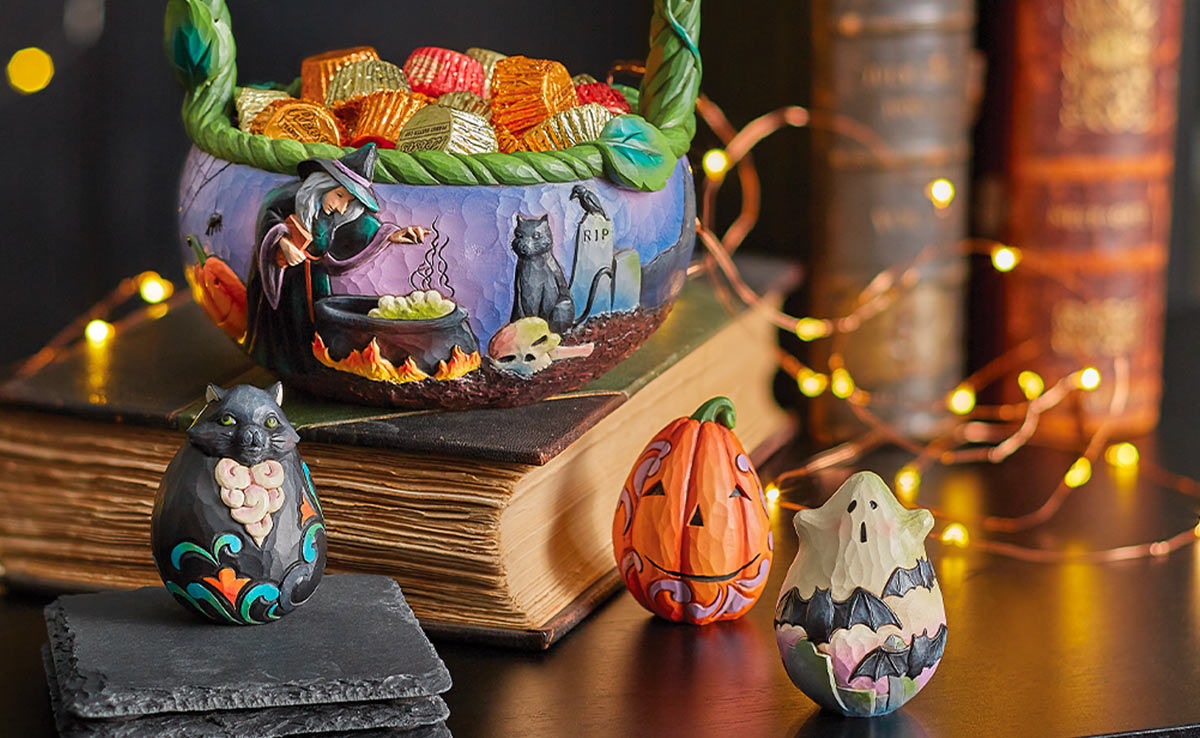 This Halloween basket is placed with everyday items but are arranged as to "interact" with their environment.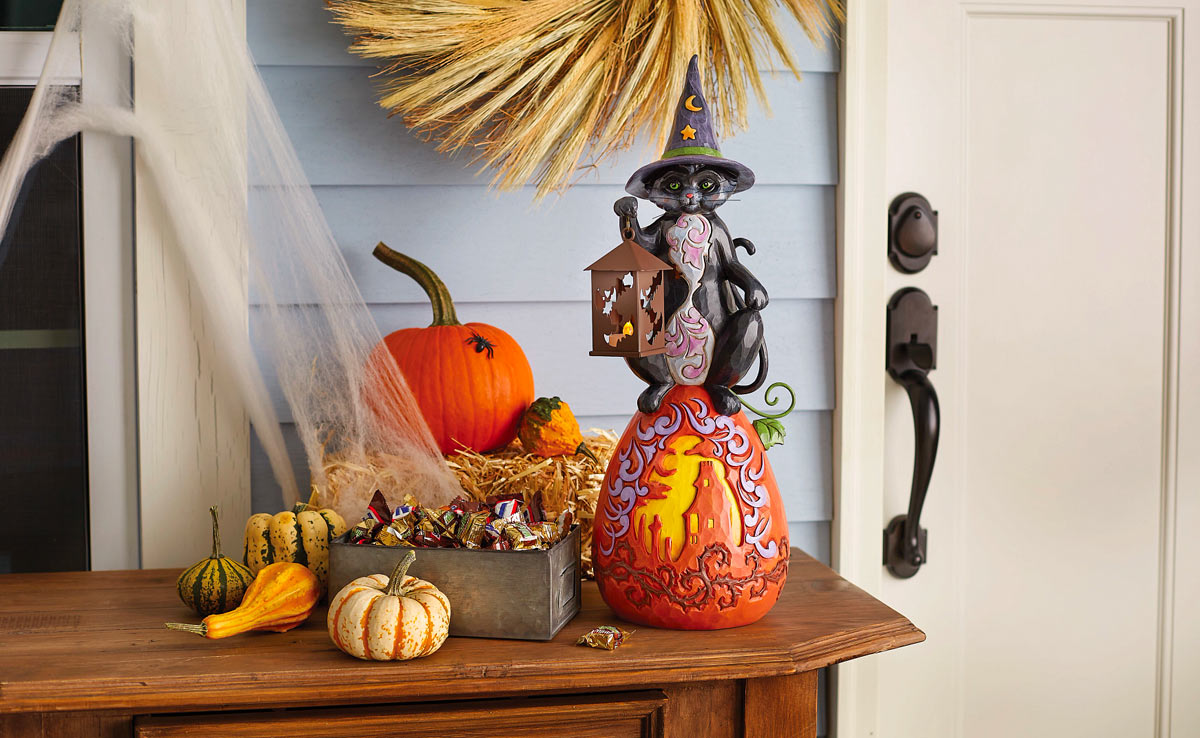 This Heartwood Creek Halloween cat and pumpkin are displayed beside a collection of real pumpkins.
Recent Posts
Each figurine or statue from Flossie's is a self-contained piece of art, nostalgia or holiday che …